Adriana Murphy
Profile details Adriana Murphy
| | |
| --- | --- |
| Registered: | 12-05-2014 13:16 |
| Last time visited: | 04-11-2014 09:30 |
| Phones: | +44 (0)141 777 6777 |
Profile full contact details
Comments statistics
| | | | |
| --- | --- | --- | --- |
| Comment type: | For 7 days | For 30 days | All time |
| Positive | 0 | 0 | 0 |
| Neutral | 0 | 0 | 0 |
| Negative | 0 | 0 | 0 |
Profile full comments
New comments
New classifieds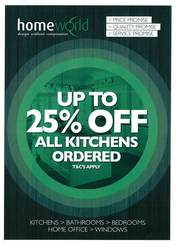 HomeWorld.UK.Com - Up to 25% OFF on All Bespoke Kitchens Ordered
04-11-2014 09:30
Order your kitchen now and receive a flat 25% discount on your kitchen order. Come along and view our latest cutting edge designs, style and innovative products not seen by any of our competitors! Simply visit our showrooms or call our design team on 0141 777 6777 to arrange your FREE design consultation.
...
View detailed
...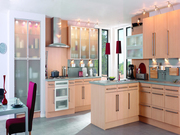 Things to consider before beginning a kitchen design job - HomeWorld
12-05-2014 13:16
TO ARRANGE YOUR FREE DESIGN CONSULTATION FOR YOUR HOME, SIMPLY POP INTO ONE OF OUR SHOWROOMS OR SIMPLY FILL IN THE FORM AND WE WILL CONTACT YOU TO ARRANGE A TIME THAT SUITS YOU BEST. CHECK OUT OUR SITE FOR DETAILED INFO: http://www.homeworld.uk.com/ Homeworld 110 Townhead, Kirkintilloch, G66 1NZ Telephone: +44 (0)141 777 6777 E-mail: info@homeworld.
...
View detailed
...
New partners